Don't Say Poop!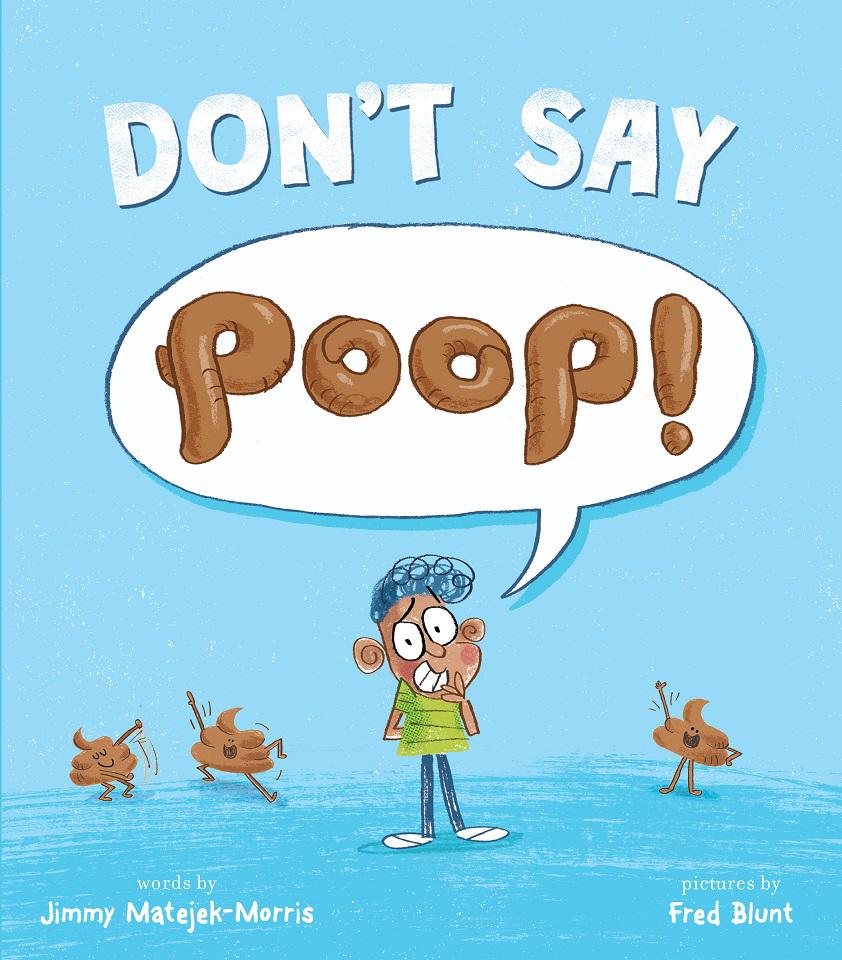 Everyone Poops
meets
The Book with No Pictures
in this irresistibly naughty read-aloud. When you get the urge to say you-know-what, don't. DON'T SAY POOP!
Why say a vile word like
poop
when you could say humdrum bum crumbs, float-or-sinker, major stinker, sometimes mushy from your tushy, or smelly belly funky jelly. See how much nicer that is?
This silly book of tongue twisters will have kids doubled over as they learn some alternatives to their favorite potty words. Perfect for reading aloud, and for reading again and again!
Illustrated by the amazing
Fred Blunt.
Reviews
"As text by Matejek-Morris rollicks along, scratchy art by Blunt adds to the chaotically comic effect, reminding readers that bathroom humor and its ilk can be good clean fun." -
Publishers Weekly
Out now from Houghton Mifflin Harcourt. Order now at: Or check it out at a library near you!