My Ex-Imaginary Friend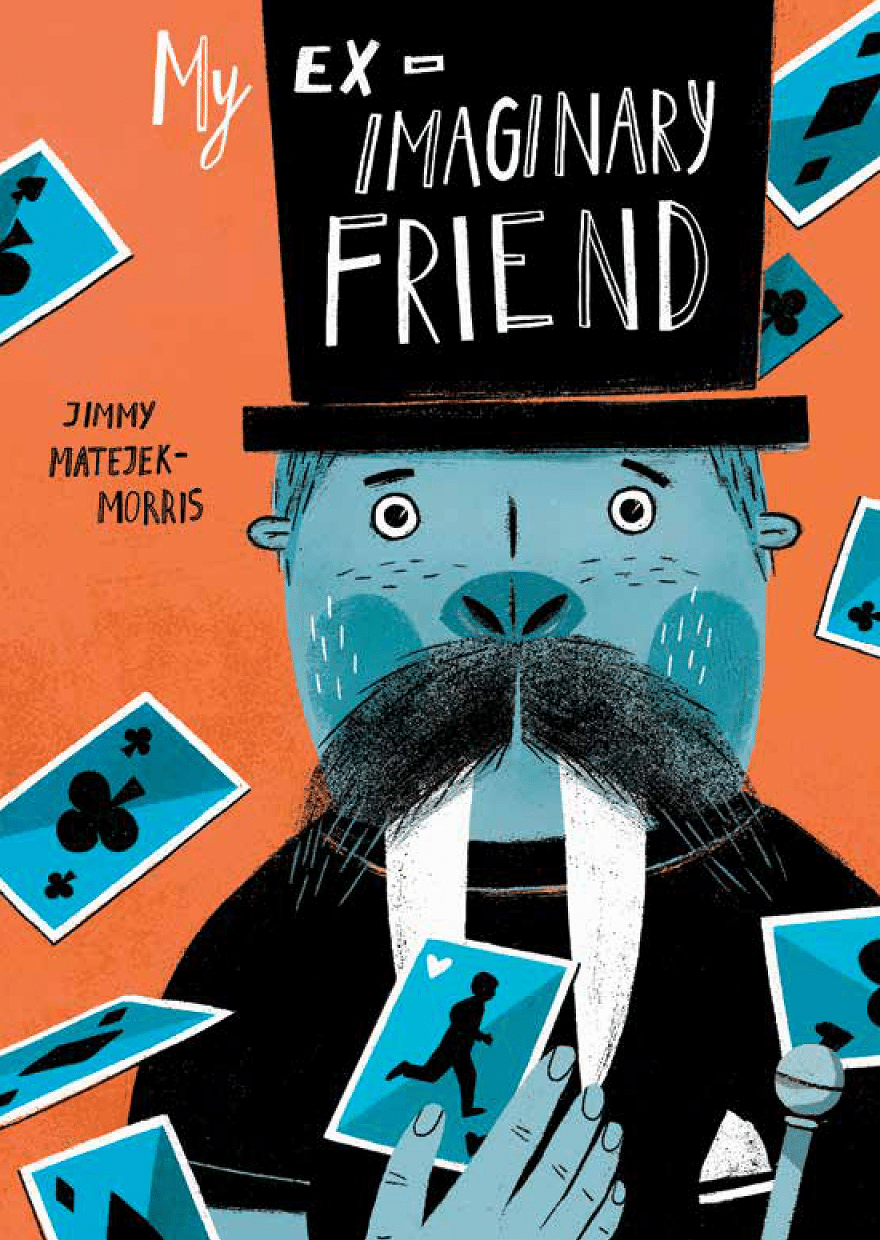 Jack hasn't seen his imaginary friend George since his tenth birthday, almost a year ago.
His mom figures Jack simply outgrew George, but Jack suspects that George left of his own accord—just like Jack's dad. Then Jack's mom takes off too, dumping Jack with his aunt, uncle, and step-cousins, telling Jack she "needs a break." Jack decides that he needs his ex-best friend back. Only George can help him figure out where people go when others stop believing in them—and how Jack can put his family back together.
Meanwhile, George—half-walrus, half-human—has a problem of his own: he is slowly disappearing, one limb at a time. He hopes that making a new friend will reverse the process, but no one except Jack has ever been able to see him. Rejoining Jack seems like his only hope for survival until George discovers new powers that lead him and Jack on a new adventure—one that neither of them ever imagined.
Covert art by the talented
Tania Rex
.
Awards
Named a Best Children's Book of the Year by the Children's Book Committee at Bank Street College
Reviews
"With frank talk surrounding mental illness and what it really means to be a family, this is a story about a boy and his imaginary friend who are desperate to figure out where they belong. VERDICT A poignant, multilayered story that will appeal to those looking for a heartfelt family drama" -
School Library Journal
"Twin themes of abandonment and belief twine through this somewhat mind-bending debut." -
Booklist
"Complicated emotions and difficult family conversations are bracketed with kindness in this unusual book." -
Kirkus
Out now from Carolrhoda Books. Order now at: Or check it out at a library near you!